Overview
This DOT Hazmat: Function Specific - Shipping Batteries course should be taken by any involved in the packaging or shipping of hazardous batteries.This includes, but is not limited to, involved in the carrying, shipment, or manufacture of hazardous materials.
Shippers play an important role in reducing the risks and preventing incidents associated with the transportation of batteries.
In this course we'll examine the hazards batteries pose and how to safely manage those hazards when preparing batteries for transportation. We will look at the shipping requirements for the DOT, IATA, and IMDG.
Because this training is Function Specific Training, it is intended to build on what you learned during your General Awareness Training. If you have not taken General Awareness Training — or do not remember important content from the training, such as how to use the Hazmat Table (HMT) or the Hazardous Materials Regulations (HMR), you may want to take that training before taking this training.
We offer a Basic General Awareness training course or an Advanced General Awareness training course that includes Function Specific training.
Volume Pricing Options Available READ MORE
Advantages of Safety Unlimited Online Training
Entirely Online
This course is taken entirely online from any computer that has high speed internet and meets our System Requirements. No classroom to attend; no travel required.
Self-Paced
There's no need to take the training in a single sitting. Start and stop as often as you want. Our system will track your progress, allowing you to resume your training where you left when you log in.
Instructor Hotline
Have questions about the course? Contact an instructor by email or through our Instructor Hotline. You can expect to receive a response within an hour during business hours and are guaranteed a response within 24 hours.
Certificate & ID
Download, save, or print a certificate after completing your training. If selected during enrollment, your PVC wallet ID, with optional photo, will be mailed within 24 hours.
Sample Certificate
Sample Wallet ID.
6 Months
Take up to six months to complete your DOT Hazmat: Function Specific - Shipping Batteries training.
Fully Narrated
Follow along as our narrator talks you through the course.
24/7 Support
Telephone support is available 24 hours per day, 7 days per week, including holidays.
Course Objectives
The objectives of this DOT Hazmat: Function Specific - Shipping Batteries course are to address the Federal Department of Transportation (DOT) training requirements for 49 CFR 172.704(a)(2)(i).
---
Per 49 CFR 172.704(a)(2)(i)
Function-specific Training. (i) Each hazmat employee must be provided function-specific training concerning the requirements of this subchapter, or exemptions or special permits issued under subchapter A of this chapter, that are specifically applicable to the functions the employee performs.
---
Learning Objectives
At the end of this course, students should be able to:
Describe hazards posed by batteries;
Package different battery types properly;
Determine shipping requirements for all battery types; and
Respond appropriately to incidents involving batteries.
Course Outline
Following the completion of all training content and achievement of passing scores on all exams, students will need to complete a brief evaluation and confirm his/her identity. After doing so, the student will have access to the course completion certificate.
This fully narrated course is built for success, and includes interactions, exercises, and quiz questions intended to help prepare students for the module exams. Students must answer each quiz question and complete each interaction in order to proceed.
---
Course Exams
This course has a final exam based upon the content covered in the course. The exam consists of 10 questions randomly selected from a larger pool of questions. A score of 70% or better is required to pass the exam. Students who do not pass the exam the first time may retake the exam as many times as necessary in order to pass.
---
Accreditation
This DOT training is brought to you by a team of Certified Outreach Trainers and meets the requirements for 49 CFR 172.704(a)(2)(i). Upon completion of this course you will have immediate access to a Safety Unlimited course completion certificate you can download, save, and/or print.
Certificate
Download, save, or print a certificate immediately after completing the course.

View Sample Certificate
Wallet ID
A PVC credit-card-type wallet ID card (with optional photo) is mailed within 24 hours.

View Sample Wallet ID
---
Continuing Education Credits
Per the California Department of Public Health, this course is approved for 1 Contact Hour (0.1 CEUs) of Continuing Education (CE). While these CE units are intended for Registered Environmental Health Specialists (REHS) in California, they are often transferred to other accrediting bodies. Please check with your specific agency for more details and to learn if your agency accepts this course for CE credit (Public Health Accreditation #044).
Training Requirements
A complete DOT Hazardous Materials training curriculum must include:
Safety awareness training (Coming Soon);
(if applicable); or
(if applicable).
Each must train, test, and certify each within 90 days of employment. Recurrent training is required at least once every 3 years.
Initial training is required within 90 days for new employees or employees who assume new hazmat-related responsibilities. Untrained employees may perform hazardous materials employee functions, but only under direct supervision.
The Department of Transportation requires all hazmat employees to be retrained and tested at least once every 3 years. However, the FAA, under 14 CFR, requires retraining for air carrier employees every 2 years.
Both the DOT and FAA require employers to maintain training records.
---
Additional Training
Depending on your specific occupation your employer may also require you to take OSHA, EPA, or other hazardous materials response training.
In addition to the training provided by an outside party, a student should receive site-specific training provided by his or her employer. This training should target the company's unique approach to hazard prevention, including the use of site-specific equipment, health and safety policies, and emergency procedures. As a rule, this company-specific training should be well documented.
If you are required to use any equipment for safety or other purposes as part of your job, additional training may be required.
The bottom line in ALL SITUATIONS is that employers are required to ensure their employees are trained adequately to do their job.
Volume Pricing
To learn more about our volume discounts for this training, visit our Volume Pricing page. We also offer an easy way to Enroll Multiple Students.
---
Package Deals for Additional Savings
The package deals below combine three of our online courses with the DOT Hazmat: Function Specific - Packaging and Shipping Batteries course.
---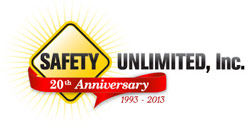 Frequently Asked Questions About This Course
If you do not find your question here, we do have more FAQs
---
Our courses are set up to take a specific amount of time. Some students may get through the training more quickly, while others may take longer to complete their training. This course will take around 1 hour to complete.

Remember, this training should be used as an intricate tool in the context of an overall training program; it can be combined with other training throughout the year in order to meet any hour requirements needed.
No, our courses are designed so you can start and stop as needed, allowing you to break the training up over a longer period of time. Our system will keep track of your progress, enabling you to resume where you left off upon your next login. If you need to leave the computer for an extended amount of time you can click the Save Progress and Return to Course Outline link provided in the upper-right corner of the course to save your progress in the course.
Yes, you can take this course by signing in with your username and password from any location and computer with high-speed internet access. However, each computer needs to meet our Basic System Requirements for viewing our online courses.
Yes, once you have completed the course you will be able to download, save, or print a certificate of completion from your student account. Certificates are created in a pdf format. Users must have the latest version of Adobe Acrobat Reader before attempting to download the completion certificate.

View Sample Certificate
Yes, in addition to the pdf certificate, this course also comes with a PVC wallet ID card with optional photo. ID cards are mailed from our Main Office in Southern California via U.S. Postal Service to anywhere in the United States. Addresses outside the U.S. may incur additional postage fees. Wallet ID cards are created and mailed either the same or next business day, depending on what time the course is completed. Please allow for appropriate mail time, as this may vary by location.

View Sample Wallet ID
Online Training on Mobile Devices Tablet Smart Phone HTML 5 The Future
With so many people using mobile devices (e.g. tablets and smart phones) to check emails, do business, connect to social media, and even enjoy movies, Safety Unlimited, Inc. knows it's time to make some changes.
We're excited to announce a selection of courses is now available in HTML 5, making them more compatible with the browser on your mobile device. Many of our existing courses are presented using Adobe Flash Player and require additional software that may not be available on your mobile device. By comparison, our mobile-ready courses require only the most recent version of your mobile device's web browser, allowing students to take the course anywhere they have an internet connection.
Our Learning Management System tracks your progress, allowing you to switch between your computer and mobile device without retaking any training content. You can stop training in the middle of a section on one device and pick it up at the same spot on another. There is no need to complete an entire section in order to move from one device to another.
We are working on making ALL of our online courses MOBILE DEVICE READY. This gives you, the customer, the choice and flexibility to take our online training on your desktop, laptop, or handheld device, wherever you may be. You now have complete control of when and where you would like to take your online training!
---
Mobile Pros and Cons
Mobile versions of training are new, but we've identified some Pros and Cons during our extensive testing and listed them below.
Pros
No computer needed
Tablet mobility
Tablet screen graphics
Cons
Smartphone screens can be too small to see
Mobile browsers react differently than computer browsers
Phone calls can interrupt training
During our testing we noticed tablets are much better for training than smartphones, due to their larger screen size. … The best way to see how well the training works on your device is to click on the DEMO button on this page.
---
Growing Pains
Because this is a Beta version of our course, you may encounter some issues as we work out the kinks. If you have difficulties with this course, please contact Customer Support.
---
Your Mobile Browser
While HTML5 makes taking this course on mobile devices possible, not all mobile browsers are optimized for HTML5, meaning you may not have complete functionality. If you have difficulty taking this course using the browser on your mobile device, you may need to use a different browser.
Test the functionality of your browser using HTML5 and compare it to the performance of other browsers. If you find other browsers are more compatible than your own, you may want to make the switch.