About This Course
This EPA Lead Renovation, Repair, and Painting (RRP) Refresher - Online course is intended for renovators, remodelers, painters, and other workers who look to renew their EPA Certified Renovator status. Such status will allow them to do lead-safe renovation, repair, and painting work in pre-1978 housing and child occupied facilities where work will disturb lead-based paint.
To renew certification, you must successfully complete an EPA-accredited Certified Renovator Refresher Course that includes hands-on training before your certification expires. If the Certified Renovator training is not refreshed before your certification expires, you must retake the EPA Lead Renovation, Repair, and Painting (RRP) - Initial course to become certified again. Thus it is important to not let your certification lapse.
A majority of people will be taking this course to renew EPA certification as a Certified Renovator, which will enhance their credentials as private contractors and also satisfy HUD requirements for interim controls training in Federally-assisted target housing.
This course is not an abatement course designed to address the removal, encapsulation, or enclosure of lead-based paint or lead-based paint hazards. To perform lead abatement work requires additional specialized training.
---
Who Is Eligible to Take This Course?
A Certified Renovator is eligible to take this refresher course if the course is completed before his or her previous certification expires. We must collect a copy of each student's prior course completion certificate demonstrating his or her eligibility to take the refresher course.
Your current RRP Certification must be verifiable and refreshed within the past 3 years (5 if taken with hands-on training) in order for us to issue a certificate of completion.
Before you proceed please be aware:
EPA certification does not apply in Alabama, Delaware, Georgia, Iowa, Kansas, Massachusetts, Mississippi, North Carolina, Oklahoma, Rhode Island, Washington, and Wisconsin, or in the Bois Forte Tribe. If you work in one of these areas you must apply directly to that program.
All of your employees must be trained, and a "Certified Renovator" must be assigned to each job.
Please view the Course Requirements tab to learn about all course requirements.
---
REHS Continuing Education Credits
Per the California Department of Public Health, Safety Unlimited, Inc. is authorized to offer 4 Contact Hours (0.4 CEUs) of Continuing Education (CE) for this program.
While these CE units are intended for Registered Environmental Health Specialists (REHS) in California, they are often transferred to other accrediting bodies. Please check with your specific agency for more details and to learn if your agency accepts this course for CE credit (Public Health Accreditation #044).
---
IACET Continuing Education Credits
Effective 11-1-2019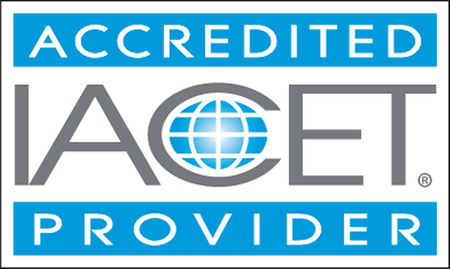 Safety Unlimited, Inc. is authorized by IACET to offer 4 Contact Hours (0.4 CEUs) of Continuing Education (CE) for this program.
Safety Unlimited, Inc. (Provider #5660170-2) is accredited by the International Association for Continuing Education and Training (IACET). Safety Unlimited, Inc. complies with the ANSI/IACET Standard, which is recognized internationally as a standard of excellence in instructional practices. As a result of this accreditation, Safety Unlimited, Inc. is accredited to issue the IACET CEU. As an IACET Accredited Provider, Safety Unlimited, Inc. offers CEUs for its programs that qualify under the ANSI/IACET Standard.
---
Group training is not allowed for this course.
Advantages of Safety Unlimited Online Training
Entirely Online
This course is taken entirely online from any computer that has high speed internet and meets our System Requirements. No classroom to attend; no travel required.
Self-Paced
There's no need to take the training in a single sitting. Start and stop as often as you want. Our system will track your progress, allowing you to resume your training where you left when when you log in.
Instructor Hotline
Have questions about the course? Contact an instructor by email or through our Instructor Hotline. You can expect to receive a response within an hour during business hours and are guaranteed a response within 24 hours.
Fully Narrated
Follow along as our narrator talks you through the course.
24/7 Support
Telephone support is available 24 hours per day, 7 days per week, including holidays.
About RRP Training
Traditional renovation work can create significant dust-lead hazards if lead-based paint is disturbed. The lead-contaminated dust generated by traditional renovation work can cause lead poisoning in children. It can also poison pregnant women, you, and other workers, and even pets. Practical changes in work practices can minimize and contain dust. The use of lead-safe work practices makes the job safer and reduces your liability exposure.
This course will teach you how to comply with the EPA Renovation, Repair, and Painting Rule and the HUD Lead Safe Housing Rule, and how to perform lead-safe work practices safely and effectively.
This course is designed to train individuals for the purpose of obtaining certification to conduct renovation, repair, and painting pursuant to Section 402 of the Toxic Substances Control Act (TSCA, 15 U.S. 2682).
---
Course Objectives
The underlying objective of this course is to train renovation, repair, and painting contractors in how to work safely in housing with lead-based paint and comply with the EPA's Renovation, Repair, and Painting (RRP) Rule, and HUD's Lead Safe Housing Rule.
Renovators must successfully complete this course as part of obtaining EPA certification.
---
Learning Objectives
Upon completion of this course, the student will be able to:
Recognize EPA and HUD rules required of Certified Firms and Certified Renovators;
Determine if lead-based paint affects your work, and how to educate owners and residents in target housing, or owners and adult representatives in child-occupied facilities, about how the work will affect lead in their property, and how to plan the work so that it is lead safe;
Describe how to properly set up the work area so that dust and debris created by your work do not contaminate the property and leave behind lead-contaminated dust;
Identify how to work in a lead-safe manner;
Identify what practices are prohibited by the EPA and/or HUD rules;
Identify information on personal protective equipment;
Describe how to effectively clean up dust generated by the work performed in the home or child-occupied facility; how Certified Renovators conduct a cleaning verification; and how to dispose of renovation waste;
Indicate the requirements in the EPA and HUD rules for creating and maintaining documentation of the work; and
Identify how to train non-certified renovation workers in lead-safe practices while on the job.
Course Outline
Following the completion of all training content and achievement of passing scores on all exams, students will need to complete a brief evaluation and confirm his/her identity. After doing so, the student will have access to the course completion certificate.
This fully narrated course is built for success, and includes interactions, exercises, and quiz questions intended to help prepare students for the course exams. Students must answer each quiz question and complete each interaction in order to proceed.
---
Course Exams
At the end of this online course, you will be required to take a Final Assessment to test your knowledge of the course material. You must achieve a score of 80% or better to pass the Final Assessment.
If you answer less than 80% of the Final Assessment questions correctly, you will be told how many questions were answered correctly, and you will be required to review the material again. After reviewing the course material, you will only be required to re-take questions from sections for which you answered incorrectly. You must retake the exam until you have achieved a combined score of 80%. You will be allowed as many attempts as necessary to achieve a score of 80%.
Since this RRP Refresher course does not include hands-on training, you must also complete a 25 question Final Course Test after completing the Final Assessment. You must achieve a score of 70% or better to pass the Final Course Test.
Once both exams have been passed, you will receive your completed EPA Certified Renovator certificate. Your certification will be valid for 3 years from the date of completion of the course.
---
Course Sections
This course contains seven modules and should take about four hours to complete. All modules must be completed in order to receive credit for this course.
---
Course Requirements
The EPA requires us to collect and submit specific information from each student taking this training. This includes verifying your eligibility to take this training, collecting your date of birth, and submitting a student photo. This photo is independent of any photo you may have uploaded to your student account already, and will be added to your Certificate of Completion and submitted to the EPA.
The EPA has very specific guidelines for the student photo. The image file must adhere to the following compositional and technical specifications and can be produced by taking a new digital image or using a digital scanner to scan a submitted photograph.
---
Compositional Specifications
The submitted digital image must provide an accurate and recognizable image of the applicant and should conform to the following compositional specifications: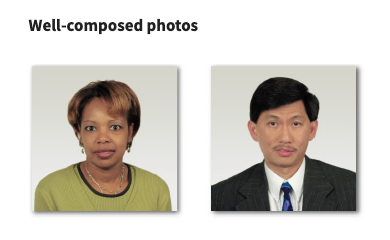 Person being photographed should directly face the camera;
Head of the person should not be tilted up, down, or to the side;
Head of the person should cover about 50% of the area of the photo;
The photograph should be taken with the person in front of a neutral, light-colored background;
Photo must be in focus;
Photos in which the person being photographed is wearing sunglasses or other items that detract from the face will not be accepted;
Photos of applicants wearing head coverings or hats are only acceptable if based on religious beliefs, and even then may not obscure any portion of the face of the applicant;
Photographs of applicants with tribal or other headgear not specifically religious in nature will not be accepted; and
Photographs of military, airline, or other personnel wearing hats will not be accepted.
Photographs should be in 24-bit color depth. Photographs may be downloaded from a camera into a file in the computer or they may be scanned into the computer. If you are using a scanner, the settings should be for True Color or 24-bit color mode.
---
Technical Specifications
The submitted digital photograph should conform to the following specifications.
Taking a Digital Image with a Digital Camera
When taking a new digital image:
Image file format should be in the Joint Photographic Experts Group (JPEG) format;
It should have a maximum image file size of 240 kilobytes (240 kB);
Image resolution should be of sufficient pixel size to ensure the photograph is clear and recognizable;
Image color depth should be 24-bit color [Note: Photographs should be in color, not in black and white, monochrome (2-bit color depth), 8-bit color, or 8-bit grayscale.]
---
Scanning an Image
Before a photographic print is scanned, it should meet the following specifications: The image should be in color. The photographic print should also meet the compositional specifications. If the photographic print meets the print color and compositional specifications, scan the print using the following scanner specifications:
Scanner resolution should be at least 150 dots per inch (dpi);
Image file format should be in Joint Photographic Experts Group (JPEG) format;
Maximum image file size should be 240 kilobytes (240 kB);
Image resolution should be of sufficient pixel size to ensure the photograph is clear and recognizable; the image color depth should be 24-bit color. [Note: images should not be in black and white or grayscale with 24-bit color depth and monochrome (2-bit color depth), 8-bit color, or 8-bit grayscale.]
Additional Training
Workers must receive additional training, when required by OSHA standards, on the specific hazards of their job. Training Providers should be used to ensure credibility and augment a company's training program. Therefore, in addition to the training provided by an outside party, students should receive site-specific training supplied by their employer. This training should target the company's unique approach to hazard prevention, including the use of site-specific equipment, health and safety policies, and emergency procedures. As a rule, this company-specific training should be well documented.
The bottom line in ALL SITUATIONS is that employers are required to ensure that their employees are adequately trained to do their job.
---
Refresher Training
This refresher course does not include hands-on training and results in a certification that lasts 3 years. Taking a refresher training course that includes hands-on training results in a 5 year certification. Since you're taking the renovator refresher without hands-on training now, for your next refresher course, you must take a refresher course that includes hands-on training to maintain your renovator certification.
Frequently Asked Questions About This Course
If you do not find your question here, we do have more FAQs
---
Our courses are set up to take a specific amount of time. Some students may get through the training more quickly, while others may take longer to complete their training. This course will take around 4 hours to complete.

Remember, this training should be used as an intricate tool in the context of an overall training program; it can be combined with other training throughout the year in order to meet any hour requirements needed.
No, our courses are designed so you can start and stop as needed, allowing you to break the training up over a longer period of time. Our system will keep track of your progress, enabling you to resume where you left off upon your next login. If you need to leave the computer for an extended amount of time you can click the Save Progress and Return to Course Outline link provided in the upper-right corner of the course to save your progress in the course.
Yes, you can take this course by signing in with your username and password from any location and computer with high-speed internet access. However, each computer needs to meet our Basic System Requirements for viewing our online courses.
Yes, once you have completed the course you will be able to download, save, or print a certificate of completion from your student account. Certificates are created in a pdf format. Users must have the latest version of Adobe Acrobat Reader before attempting to download the completion certificate.

View Sample Certificate
Online Training on Mobile Devices Tablet Smart Phone HTML 5 The Future
With so many people using mobile devices (e.g. tablets and smart phones) to check emails, do business, connect to social media, and even enjoy movies, Safety Unlimited, Inc. knows it's time to make some changes.
We're excited to announce that all courses are now available in HTML 5, making them compatible with the browser on your mobile device. Our mobile-ready courses require only the most recent version of your mobile device's web browser, allowing students to take the course anywhere they have an internet connection.
Our Learning Management System tracks your progress, allowing you to switch between your computer and mobile device without retaking any training content. You can stop training in the middle of a section on one device and pick it up at the same spot on another. There is no need to complete an entire section in order to move from one device to another.
Having ALL of our online courses MOBILE DEVICE READY gives you, the customer, the choice and flexibility to take our online training on your desktop, laptop, or handheld device, wherever you may be. You now have complete control of when and where you would like to take your online training!
---
Mobile Pros and Cons
Mobile versions of training are new, but we've identified some Pros and Cons during our extensive testing and listed them below.
Pros
No computer needed
Tablet mobility
Tablet screen graphics
Cons
Smartphone screens can be too small to see
Mobile browsers react differently than computer browsers
Phone calls can interrupt training
During our testing we noticed tablets are much better for training than smartphones, due to their larger screen size. The best way to see how well the training works on your device is to click on the DEMO button on this page.
---
Test the functionality of your browser using HTML5 and compare it to the performance of other browsers. If you find other browsers are more compatible than your own, you may want to make the switch.