Overview
Some students may opt to take the final 8 hours of their 40 Hour HAZWOPER training in the classroom, receiving hands-on training in the use of equipment they may use on the worksite. This OSHA 32 Hour HAZWOPER - Online (Spanish) is for workers that need 40 Hour HAZWOPER training but will receive the final 8 hours of hands-on training from another training provider or through their employer.
In some cases, when another training provider does not issue a 40-hour certification, we may be able to do so. However, this is only done when students who have taken the 32 hours of online training are able to provide sufficient proof of having taken the hands-on portion.
All HAZWOPER training must be refreshed each year.
---
Blended Training
If you are near one of our training locations, you can opt to take both the online and classroom portions with Safety Unlimited. We offer a 32-hour online/8-hour classroom combo option for 40-hour certification.
---
Scheduled Classroom Locations
Use the link below to view our calendar of scheduled classroom training events.
SCHEDULE & LOCATIONS
Don't See Your Location?
If you do not see your location in the schedule provided in the link, you can Request a Quote for on-site training at your location. We are always working to add new locations across the United States for students to take the hands-on portion of their training. We do so through an affiliate partnership with other training providers, but are very selective in determining who we partner with in order to ensure we provide the highest quality training.
Advantages of Safety Unlimited Online Training
Entirely Online
This course is taken entirely online from any computer that has high speed internet and meets our System Requirements. No classroom to attend; no travel required.
Self-Paced
There's no need to take the training in a single sitting. Start and stop as often as you want. Our system will track your progress, allowing you to resume your training where you left when you log in.
Instructor Hotline
Have questions about the course? Contact an instructor by email or through our Instructor Hotline. You can expect to receive a response within an hour during business hours and are guaranteed a response within 24 hours.
Certificate
Download, save, or print a certificate after completing your training. If selected during enrollment, your PVC wallet ID, with optional photo, will be mailed within 24 hours.
Sample Certificate
6 Months to Complete
Take up to six months to complete your OSHA 32 Hour HAZWOPER - Online (Spanish) training.
Fully Narrated
Follow along as our narrator talks you through the course.
24/7 Support
Telephone support is available 24 hours per day, 7 days per week, including holidays.
Course Objectives
The objectives for this course are to help meet the first 32 hours of the required 40 hour level for Federal OSHA HAZWOPER training requirements of 29 CFR 1910.120(e)(3)(i) for General Industry and 29 CFR 1926.65(e)(3)(i) for Construction. This course is also intended to meet any HAZWOPER training requirements for EPA and State OSHA regulations.
Per 29 CFR 1910.120(e)(3)(i) and 29 CFR 1926.65(e)(3)(i)
General site workers (such as equipment operators, general laborers, and supervisory personnel) engaged in hazardous substance removal or other activities which expose or potentially expose workers to hazardous substances and health hazards shall receive a minimum of 40 hours of instruction off the site, and a minimum of three days actual field experience under the direct supervision of a trained experienced supervisor.
---
Learning Objectives
At the end of this course, students should be able to:
Describe OSHA and the HAZWOPER Regulation and other laws related to the HAZWOPER worker;
Describe the training requirements for HAZWOPER workers;
Explain the importance of an effective Health and Safety Program;
List the components of an effective Medical Surveillance Program;
Perform site characterization and control by identifying site hazards and implementing steps to minimize these hazards;
Recognize hazardous substances and research their hazards utilizing various reference sources;
Understand basic toxicology principles and how they relate to chemical exposure;
Select and utilize proper personal protective equipment (PPE) related to the HAZWOPER worker;
Understand medical considerations of wearing Chemical Protective Clothing (CPC);
Understand decontamination methods and the principles of decontamination;
Understand the physical and chemical properties of hazardous substances;
Understand the importance of emergency preparedness;
Demonstrate an awareness of confined spaces;
Understand the OSHA Hazardous Communication Standard;
Perform hazardous substance spill and containment techniques;
Describe various sampling methods and procedures; and
Understand the detection and monitoring tools available to the HAZWOPER worker
Course Outline
For an easy path to completion and certification, the OSHA 32 Hour HAZWOPER - Online (Spanish) course consists of 32 hours of fully narrated material built in a linear fashion, allowing you to navigate straight through the course without switching pages or searching for the right link or tab to continue.
---
Course Exams
This course has 9 module exams based upon the 9 modules. Students are required to complete each exam once they complete all the sections within the corresponding module. The intention is that students take the corresponding exam while the information is still fresh. THERE IS NO FINAL EXAM.
Each exam consists of 10 questions randomly selected from a large pool of questions. A score of 70% or better is required to pass each exam. Students who do not pass the exam the first time may retake the exam as many times as necessary in order to pass.
---
Course Sections
This course consists of 72 sections broken down into 10 modules. Students are required to take each section in sequential order as listed below.
Course Modules, Sections and Exams
Module
Section
Course Title
Introduction
1
32 Hour HAZWOPER Course Overview
Module 1
Legal Issues
2
Module Overview
3
Introduction to OSHA
4
Introduction to HAZWOPER
5
HAZWOPER Training
6
Regulatory Compliance
7
Safety and Health Program
8
Medical Surveillance
Module Exam
Module 2
Toxicology
9
Module Overview
10
Introduction to Toxicology
11
The Importance of Dosage
12
Types of Toxic Substances
13
Toxicological Effects
14
Factors That Influence Toxicity
Module Exam
Module 3
Chemical Hazards
15
Module Overview
16
Introduction to Industrial Hygiene
17
Biological Hazards
18
The Hazard Communication
19
Physical and Chemical Properties
20
Introduction to Radiation
Module Exam
Module 4
Physical Hazards
21
Module Overview
22
Walking and Working Surfaces
23
Fall Prevention and Protection
24
Electrical Hazards
25
Introduction to Confined Spaces
26
Cold Illnesses and Injuries
27
Heat Illnesses and Injuries
28
Heat Illness Prevention
29
Using the Heat Index
30
Other Physical Hazards
Module Exam
Module 5
Basic PPE Overview
31
Module Overview
32
Introduction to Personal Protective Equipment
33
Introduction to Respiratory Protection
34
Introduction to Chemical Protective Clothing
35
Introduction to Monitoring and Detection
36
PPE for the Head, Eyes, Face, and Ears
37
PPE for the Hands and Feet
Module Exam
Module 6
Waste Site Operations
38
Module Overview
39
Site Characterization and Analysis
40
Site Control Tactics and Strategy
41
Job Hazard Analysis
42
Handling Drums and Containers
43
Sampling Methods and Procedures
44
Managing Chemical Spills
45
Introduction to Decontamination
46
Emergency Response
47
Understanding Temporary HAZWOPER Worksites
Module Exam
Module 7
Using Respiratory Protection
48
Module Overview
49
Using Respiratory Protection
50
Types of Respiratory Protection
51
Respirator Selection and Use
52
Respirator Medical Evaluation
53
Respirator Fit Testing
54
Respirator Training Requirements
55
Respirator Maintenance and Care
Module Exam
Module 8
Using Chemical Protective Clothing (CPC)
56
Module Overview
57
Medical Considerations for Wearing CPC
58
Using Chemical Protective Clothing
59
Chemical Protective Clothing Selection
60
Chemical Protective Clothing Classifications
61
Donning and Doffing CPC
62
Inspection Storage and Maintenance of CPC
63
Decontaminating and Cleaning CPC
Module Exam
Module 9
Using Monitoring and Detection Devices
64
Module Overview
65
Preventing Sparks During Gas Detection
66
Sensor Technology
67
Types of Gas Detection Systems
68
Using Colorimetric Tubes
69
Using Combustible Gas Indicators
70
FIDs and PIDs
71
Other Detection Devices
Module Exam
Conclusion
72
Summary and Conclusion
Accreditation
This OSHA accepted training is brought to you by a team of OSHA Certified Outreach Trainers and meets the requirements for 29 CFR 1910.120(e)(3)(iv) and 29 CFR 1929.65(e)(3)(iv).
Certificate
Download, save, or print a certificate immediately after completing the course.

View Sample Certificate
---
Continuing Education Credits
Per the California Department of Public Health, this course is approved for 32 Contact Hours (3.2 CEUs) of Continuing Education (CE). While these CE units are intended for Registered Environmental Health Specialists (REHS) in California, they are often transferred to other accrediting bodies. Please check with your specific agency for more details and to learn if your agency accepts this course for CE credit (Public Health Accreditation #044).
Training Requirements
When required by OSHA standards, workers must receive additional training on the specific hazards of their job. Training providers should be used to ensure credibility and augment a company's training program.
---
Additional Training
In addition to the training provided by an outside party, a student should receive site-specific training provided by his or her employer. This training should target the company's unique approach to hazard prevention, including the use of site-specific equipment, health and safety policies, and emergency procedures. As a rule, this company specific training should be well documented.
The bottom line in ALL SITUATIONS is that employers are required to ensure their employees are trained adequately to do their job.
Volume Pricing
To learn more about our volume discounts for this training, visit our Volume Pricing page. We also offer an easy way to Enroll Multiple Students.
---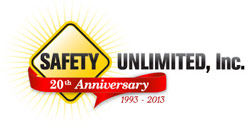 Frequently Asked Questions About This Course
If you do not find your question here, we do have more FAQs
---
View current classroom locations and schedule.
Q - Can I take the 40 Hour HAZWOPER Online?
A - The 40 Hour HAZWOPER Course can be taken entirely online, but keep in mind that students will need to be trained on how to use any protective equipment that they need as part of their job prior to using that equipment on any worksite. This is the case whether the student takes the course online or takes the course in a classroom setting.
Our courses are set up to take a specific amount of time. Some students may get through the training more quickly, while others may take longer to complete their training. This course will take around 32 hours to complete.

Remember, this training should be used as an intricate tool in the context of an overall training program; it can be combined with other training throughout the year in order to meet any hour requirements needed.
No, our courses are designed so you can start and stop as needed, allowing you to break the training up over a longer period of time. Our system will keep track of your progress, enabling you to resume where you left off upon your next login. It is important that once you start a section, you complete that section or you will need to start that section over from the beginning upon your return.
Yes, once you have completed the course you will be able to download, save, or print a certificate of completion from your student account. Certificates are created in a pdf format. Users must have the latest version of Adobe Acrobat Reader before attempting to download the completion certificate.

View Sample Certificate