Overview
Hazardous Materials Technicians are trained to respond to hazardous materials emergencies in an offensive fashion. Their primary role is to stop or control a spill or release by approaching the point of the release using specialized personal protective equipment (PPE).
When they respond to chemical spills, Hazmat Technicians are typically members of Hazmat Teams, often referred to as Spill Response Teams or Emergency Response Teams.
OSHA requires Hazardous Materials Technicians to be trained in accordance with section (q) of the HAZWOPER regulation. This training is also referred to as Hazmat Tech, Level III Responder, Industry Tech, or any combination of these terms.
Per OSHA, this training requires annual refresher training of sufficient content and duration to maintain responder competencies.
---
Our Online OSHA 24 Hour Hazmat Technician training is Revolutionary…
Custom Animations
Students are shown a complete animated video series depicting an entire hazmat emergency from incident notification to termination.
Our blended version includes 16 hours of online training coupled with 8 hours of classroom training. It is really two classes combined, one online and one in a classroom environment.
In the classroom portion, students receive hands-on training during the final 8 hours of their 24-hour certification. OSHA requires workers to be adequately trained to use specialized equipment in a training environment before actually having to use it in a hazardous work environment. This session introduces students to examples of this type of equipment and allows them to practice with it.
This version of the OSHA 24 Hour Hazmat Technician Course may still need to be followed up with on-site specific equipment training because the equipment that is used during the instruction for our classroom training may not be the exact equipment employees will be using as part of their job functions. For this reason many users opt to take the OSHA 24 Hour Hazmat Technician Online course.
We are always working to add new locations across the United States for students to take the hands-on portion of their training. We do this through an affiliate partnership with other training providers, but are very selective we partner about with whom to ensure the highest quality training.
View current classroom locations and schedule. Or Request a Quote to Host a Class.
Some students prefer to get the 8-hour hands-on training locally through another training provider, or even through their employer. For those students, we offer an Online 16 Hour Hazmat Technician course to combine with the hands-on portion.
Advantages of Safety Unlimited Online Training
Entirely Online
This course is taken entirely online from any computer that has high speed internet and meets our System Requirements. No classroom to attend; no travel required.
Self-Paced
There's no need to take the training in a single sitting. Start and stop as often as you want. Our system will track your progress, allowing you to resume your training where you left when you log in.
Instructor Hotline
Have questions about the course? Contact an instructor by email or through our Instructor Hotline. You can expect to receive a response within an hour during business hours and are guaranteed a response within 24 hours.
Certificate & ID
Download, save, or print a certificate after completing your training. If selected during enrollment, your PVC wallet ID, with optional photo, will be mailed within 24 hours.
Sample Certificate
Sample Wallet ID.
6 Months
Take up to six months to complete your 24 Hour Hazardous Materials Technician Level III Responder - Blended training.
Fully Narrated
Follow along as our narrator talks you through the course.
24/7 Support
Telephone support is available 24 hours per day, 7 days per week, including holidays.
Course Objectives
The objectives of our OSHA 24 Hour Hazmat Technician are to meet the Federal OSHA HAZWOPER training requirements of 29 CFR 1910.120(q)(6)(iii) for general industry and 29 CFR 1926.65(q)(6)(iii) for construction. This course is also intended to meet any HAZWOPER training requirements for the EPA and State OSHA regulations.
Per 29 CFR 1910.120(q)(6)(iii) and 29 CFR 1926.65(q)(6)(iii):
Hazardous materials technician. Hazardous materials technicians are individuals who respond to releases or potential releases for the purpose of stopping the release. They assume a more aggressive role than a first responder at the operations level in that they will approach the point of release in order to plug, patch or otherwise stop the release of a hazardous substance. Hazardous materials technicians shall have received at least 24 hours of training equal to the first responder operations level and in addition have competency in the following areas and the employer shall so certify:

Know how to implement the employer's emergency response plan.
Know the classification, identification and verification of known and unknown materials by using field survey instruments and equipment.
Be able to function within an assigned role in the Incident Command System.
Know how to select and use proper specialized chemical personal protective equipment provided to the hazardous materials technician.
Understand hazard and risk assessment techniques.
Be able to perform advance control, containment, and/or confinement operations within the capabilities of the resources and personal protective equipment available with the unit.
Understand and implement decontamination procedures.
Understand termination procedures.
Understand basic chemical and toxicological terminology and behavior.
---
Learning Objectives
Upon completion of this course, the student will be able to:
Describe laws and regulations that apply to the Hazmat Emergency Responder;
Describe the training requirements for the Hazmat Emergency Responder;
Explain the importance of an effective Emergency Response Plan;
List the components of an effective Medical Surveillance Program;
Implement the Incident Command System as part of an emergency response;
Reference the DOT-Emergency Response Guidebook (ERG) as guidance for initial actions at the scene of a hazardous materials incident;
Perform effective scene size up during hazardous materials emergency response;
Recognize hazardous materials incidents and research their hazards utilizing various reference sources;
Understand basic toxicology principles and how they relate to chemical exposure;
Select and utilize proper personal protective equipment (PPE) related to the Hazmat Emergency Responder;
Understand medical considerations of wearing Chemical Protective Clothing (CPC);
Understand decontamination methods and the principles of decontamination;
Understand the physical and chemical properties of hazardous substances;
Understand the importance of a Site Specific Safety Plan;
Perform hazardous substance spill and containment and control techniques;
Understand the detection and monitoring tools available to the Hazmat Emergency Responder; and
Describe incident termination procedures and Post Incident Analysis techniques.
Course Outline
Following the completion of all training content and achievement of passing scores on all exams, students will need to complete a brief evaluation and confirm his/her identity. After doing so, the student will have access to the course completion certificate.
Our Online 24 Hour Hazardous Materials Technician Course is broken down into three 8 Hour Parts:
Part 1 – First Responder Operations - FRO (Completed Online)
Taken prior with adequate verifiable documentation to show currently refreshed.
---
Part 2 – Transitioning from a FRO to a Hazmat Technician (Completed Online)
Course Modules, Sections and Exams
Module
Section
Course Title
Module 1
1
Introduction to Part 2 The Hazardous Materials Technician
2
Regulatory Requirements for the Hazmat Technician
3
Medical Surveillance and the Hazmat Technician
4
Emergency Response Planning
Module 1 Exam
Module 2
5
Hazmat Incident Command and the Public Sector Response
6
Hazmat Group Functional Leaders
7
Additional ICS Hazmat Group Positions
8
Hazmat Incident Command and the Private Facility Response
Module 2 Exam
Module 3
9
Hazardous Materials Referencing
10
Introduction to Toxicology
11
Toxicology Exposures and Effects
12
Exposure Standards and Guidelines
13
Physical and Chemical Properties
Module 3 Exam
Module 4
14
Site Control
15
Incident Safety
16
Hazard and Risk Assessment
17
Hazmat Technician Mitigation Techniques
18
Hazmat Technician Decontamination
19
Special Considerations
Module 4 Exam
Module 5
20
Hazmat Incident from Notification to Termination Part 1
21
Hazmat Incident from Notification to Termination Part 2
22
Summary and Conclusion for Part 2
---
Part 3 – Responder Equipment (Completed In Classroom)
Accreditation
This OSHA accepted training is brought to you by a team of OSHA Certified Outreach Trainers and meets the requirements for 29 CFR 1910.120(q)(6)(iii).
Certificate
Download, save, or print a certificate immediately after completing the course.

View Sample Certificate
Wallet ID
A PVC credit-card-type wallet ID card (with optional photo) is mailed within 24 hours.

View Sample Wallet ID
Course Options
Online/Blended Versions
The Safety Unlimited, Inc. 24 Hour Hazmat Technician training is divided into the following three 8 hour parts.
Part 1 – First Responder Operations or FRO training;
Part 2 – Transitioning from an FRO to a Hazardous Materials Technician; and
Part 3 – Equipment familiarization and scenario exercise.
Options for taking these three parts include:
Part 2 Online, with verifiable Part 1 (FRO) prerequisite,* and Part 3 in the classroom - $225.

(THIS COURSE)
* FRO certification must be refreshed within the past year.
---
Classroom Options
We offer a Federal Classroom Version, a California State Certified Classroom Version, and an OSHA 24-Hour HAZMAT Technician Blended with 16 hours of online training coupled with 8 hours of hands-on training.
The bottom line in ALL SITUATIONS is that employers are required to ensure their employees are trained adequately to do their job.
Volume Pricing
To learn more about our volume discounts for this training, visit our Volume Pricing page. We also offer an easy way to Enroll Multiple Students.
---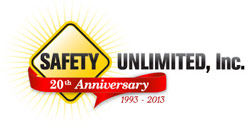 Frequently Asked Questions About This Course
If you do not find your question here, we do have more FAQs
---
Yes. The 8 Hour Hands-on session builds on what is learned in the 16 Hour online portion, so the online portion must be completed prior to attending the 8 Hour Hands-on portion.
The OSHA 24 Hour HAZWOPER training is intended for cleanup operations under section (e) of the HAZWOPER Regulation, while 24 Hour HAZMAT Technician training is a Level III Emergency Responder Training level intended for those that respond to hazardous materials releases as part of a HAZMAT team trained under section (q) of the HAZWOPER Regulation
Our courses are set up to take a specific amount of time. Some students may get through the training more quickly, while others may take longer to complete their training. This course will take around 16 hours to complete.

Remember, this training should be used as an intricate tool in the context of an overall training program; it can be combined with other training throughout the year in order to meet any hour requirements needed.
No, our courses are designed so you can start and stop as needed, allowing you to break the training up over a longer period of time. Our system will keep track of your progress, enabling you to resume where you left off upon your next login. If you need to leave the computer for an extended amount of time you can click the Save Progress and Return to Course Outline link provided in the upper-right corner of the course to save your progress in the course.
Yes, you can take this course by signing in with your username and password from any location and computer with high-speed internet access. However, each computer needs to meet our Basic System Requirements for viewing our online courses.
Yes, once you have completed the course you will be able to download, save, or print a certificate of completion from your student account. Certificates are created in a pdf format. Users must have the latest version of Adobe Acrobat Reader before attempting to download the completion certificate.

View Sample Certificate
Yes, in addition to the pdf certificate, this course also comes with a PVC wallet ID card with optional photo. ID cards are mailed from our Main Office in Southern California via U.S. Postal Service to anywhere in the United States. Addresses outside the U.S. may incur additional postage fees. Wallet ID cards are created and mailed either the same or next business day, depending on what time the course is completed. Please allow for appropriate mail time, as this may vary by location.

View Sample Wallet ID