About This Training
Heartsaver Pediatric First Aid with CPR and AED teaches students critical skills needed to manage an emergency in the childcare/preschool setting until help arrives. Skills covered in this course include treating bleeding, allergic reactions, broken bones and sprains, seizures, and additional first aid emergencies.
This course also includes Adult CPR and AED use, child CPR and AED use, and infant CPR. This course has been updated to reflect the new science in the 2015 American Heart Association Guidelines for CPR & ECC. This course also meets the California EMS Authority requirement for child care workers and Pre school teachers.
By completing this course, participants do not need to obtain the CA-EMSA sticker for school certification. Upon successful completion of the course, including a first aid, CPR, and AED skills test, students receive a Heartsaver® Pediatric First Aid CPR AED course completion card, which is valid for two years.
---
Who Should Take This Training?
This course is intended for those involved in child care who have a duty to respond to illnesses and injuries in a child or infant in the first few minutes until professional help arrives. This audience includes child care workers, teachers, foster care workers, camp counselors, youth organizations, and coaches for children's sports organizations. This course is also ideal for parents, grandparents, babysitters, and guardians.
NOTE - This course is NOT for Healthcare Providers. If you work or plan to work in a healthcare environment, please take BLS CPR (Basic Life Support CPR) to fulfill your CPR requirement.
---
Completion Card or Certificate
Upon completion of this course, students receive a downloadable Safety Unlimited Course Completion Certificate (PDF format), as well as an American Heart Association Heartsaver® CPR AED Course Completion eCard via email that is valid for two years.
Info on How to Claim Your AHA eCard
---
Student Materials
Classroom
15-1038 (15-3113 eBook) Heartsaver Pediatric CPR AED Student Workbook with:
15-1040 Heartsaver® Pediatric First Aid CPR AED Quick Reference Guide
Heartsaver® CPR AED Adult Reminder Card; and
Heartsaver® CPR AED Child & Infant Reminder Card.
Online
15-1404 Heartsaver® Pediatric CPR AED Online
---
BLS/ALS Continuing Education Credits
This EMS-CEU ( 7 Hours) course has been approved for 7 Contact Hours (7 CEUs) of BLS/ALS Instructor-based Continuing Education by CE (Provider 56-0013), CAPCE Provider #SUNI0321.
---
IACET Continuing Education Credits
Effective 11-1-2019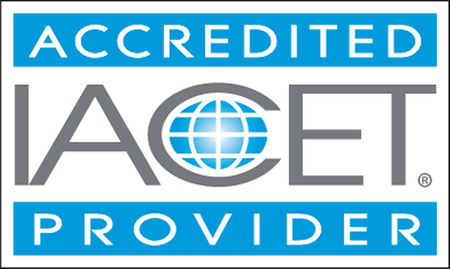 Safety Unlimited, Inc. is authorized by IACET to offer 7 Contact Hours (0.7 CEUs) of Continuing Education (CE) for this program.
Safety Unlimited, Inc. (Provider #5660170-2) is accredited by the International Association for Continuing Education and Training (IACET). Safety Unlimited, Inc. complies with the ANSI/IACET Standard, which is recognized internationally as a standard of excellence in instructional practices. As a result of this accreditation, Safety Unlimited, Inc. is accredited to issue the IACET CEU. As an IACET Accredited Provider, Safety Unlimited, Inc. offers CEUs for its programs that qualify under the ANSI/IACET Standard.
---
The American Heart Association strongly promotes knowledge and proficiency in all AHA courses and has developed instructional materials for this purpose. Use of these materials in an educational course does not represent course sponsorship by the AHA. Any fees charged for such a course, except for a portion of fees needed for AHA course materials, do not represent income to the AHA.